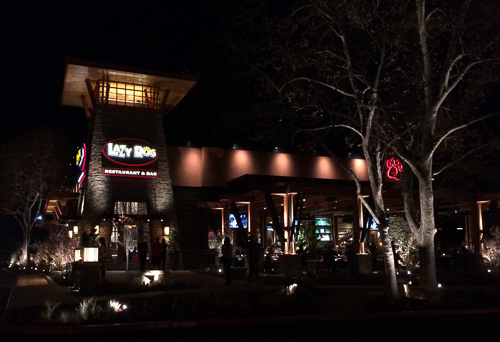 1961 Diamond Blvd, Concord
The other night I had a chance to check out the eagerly anticipated Lazy Dog Restaurant and Bar in the Willows Shopping Center (near the UFC Gym) in Concord at a preview party and wow is this place cool. With almost 8,000 square feet in space the Rocky Mountain aesthetic looks amazing. In addition there is a huge bar area with 9 flat-screen TVs nearby. Local brews from Black Diamond, 21st Amendment, Drake's and dozens more are available on tap in addition to Lazy Dog branded brews. They also have 25 hand-selected beers by the bottle. Food-wise the spicy Moroccan chicken & cous cous had a real kick that was a pleasant surprise, as was the Jerk Chicken Crisp appetizer which was delicious. Check out the menu here.
The main dining area: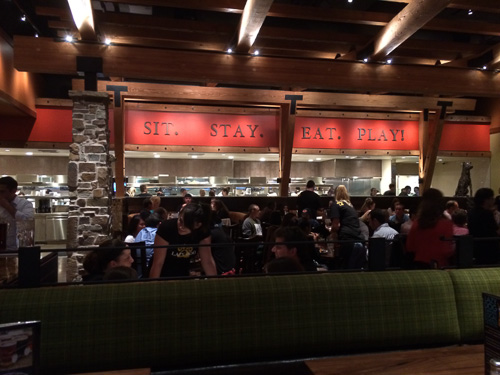 Bar area: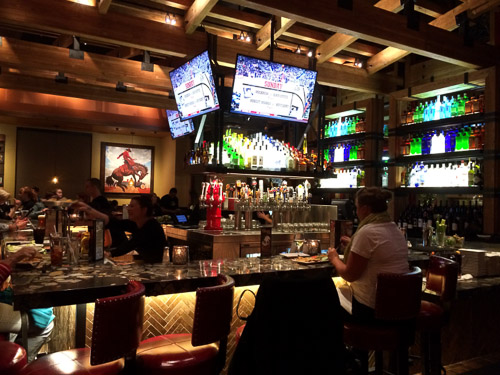 With reasonable prices and generous, tasty portions, I'll definitely be back with my family to try out some more dishes and local brews.
Plenty of photos including the Moroccan chicken dish after the jump….