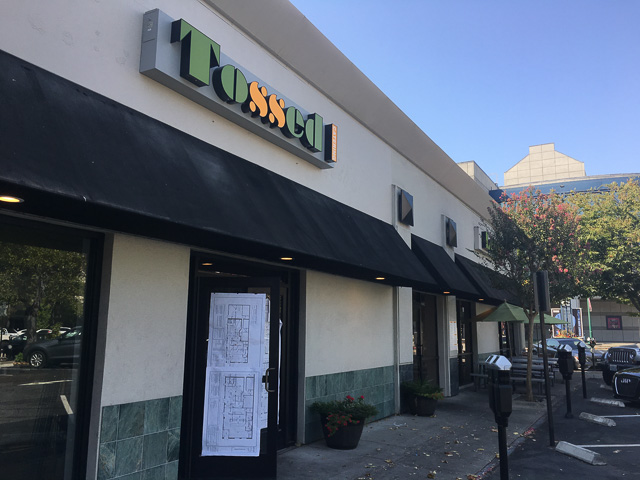 1632 Locust Street, Walnut Creek
In the spring we learned that the popular downtown Walnut Creek restaurant Lettuce would be expanding next door where Pro Home Systems used to be and they are getting close to opening although interestingly the signage says, "Tossed Catering". Check out their menu, which also includes sandwiches,  pasta and soups here. Earlier this week we learned that Baygreens Gourmet Salad is opening on Mt. Diablo Blvd. a few blocks away.
From their website:
We serve delicious sandwiches, fresh salads, yummy soups, authentic Italian pasta, and daily specials made with the finest quality ingredients from local farms and ranches brought to you by friends of the farmers. Our salads, 16 different homemade dressings, and soups are gluten-free. Our meat, vegetarian, and vegan sandwiches are made with Acme breads.