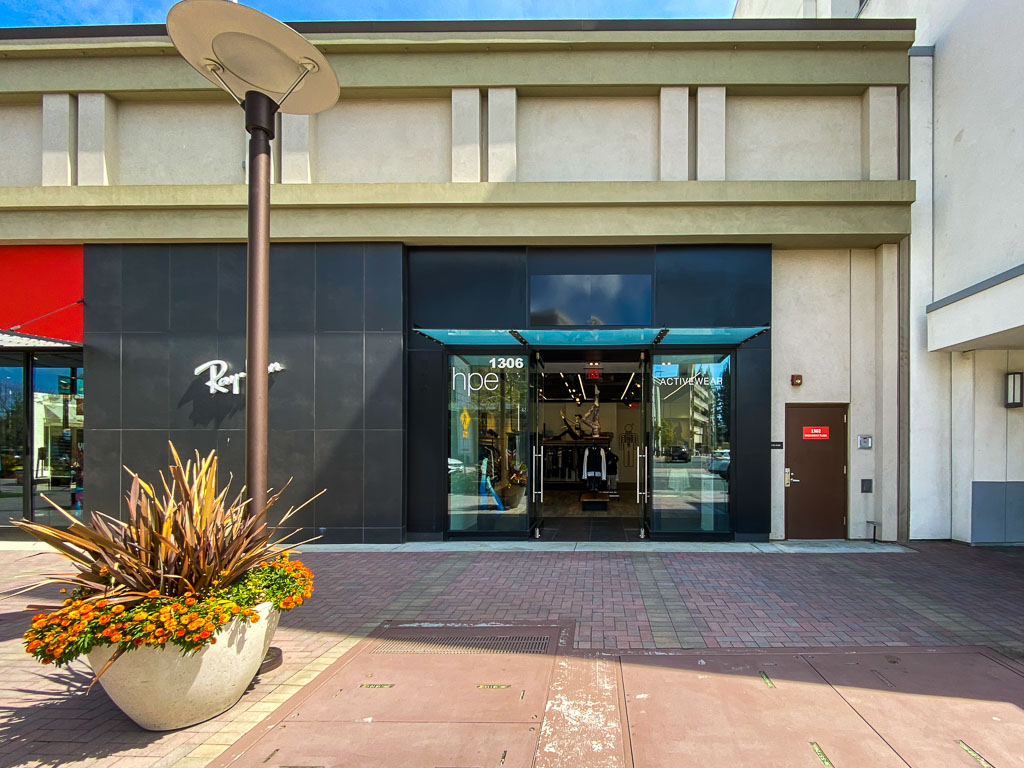 Broadway Plaza, Walnut Creek
UK-based HPE Activewear opened recently at Broadway Plaza in downtown Walnut Creek where NYX Cosmetics used to be, right next to Macy's. Check out their online women's collection here, and men's collection here.
From their website:
In just a few short years Human Performance Engineering (HPE) has become known as one of the top technical sports apparel brands. The science behind the style gives the product uniqueness and differentiation not captured outside of traditional mass "sports" brands.