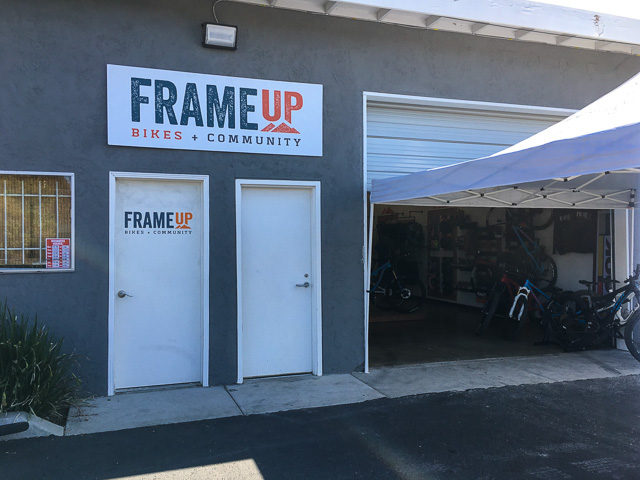 181 Mayhew Way, Walnut Creek
A cool, new full-service bike shop called Frame Up Bikes recently opened in Walnut Creek. In addition to tune-ups, repairs and other services, they carry bicycles from LOOK, Pivot and more and also offer weekly rides and workshops. They even have free espresso from their coffee bar in back. Check for updates on their Facebook page here. Although I'm a runner the sweet looking bikes on display made me want to take up cycling again. 🙂 One of these days…
From an email:
One kind of cool thing is that we built everything — including the fixtures — ourselves. Literally the STORE was built from the frame up.

So, one thing we really want to do at Frame-Up is emphasize community. We have a weekly Thursday night mountain bike ride, and a weekend road ride that we'll be adding. We'll also be offering workshops (how to change a tire, etc), a coffee bar, and volunteer opportunities such as trail maintenance.

The owners are Tom Crenshaw, Chris Reardon and Ron Ocampo, who all share a passion for bicycles that extends beyond the normal "tribes" (mountain bikers, road bikers, commuters). Tom and Chris have worked in bicycle shops for years, and they have competed at all levels of cycling. In 2017, they decided to make their passion into a business, catering both to the novice and the advanced rider seeking the best possible cycling experience.

The "frame up" idea is that you can't always afford a new bike, but you can make tweaks to your bike (a new seat, a different stem, electronic shifting, tubeless tires) that can improve your saddle time.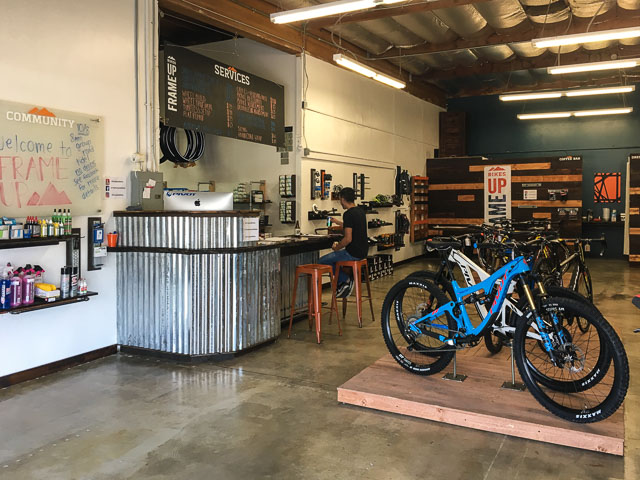 More photos of the inside after the jump…