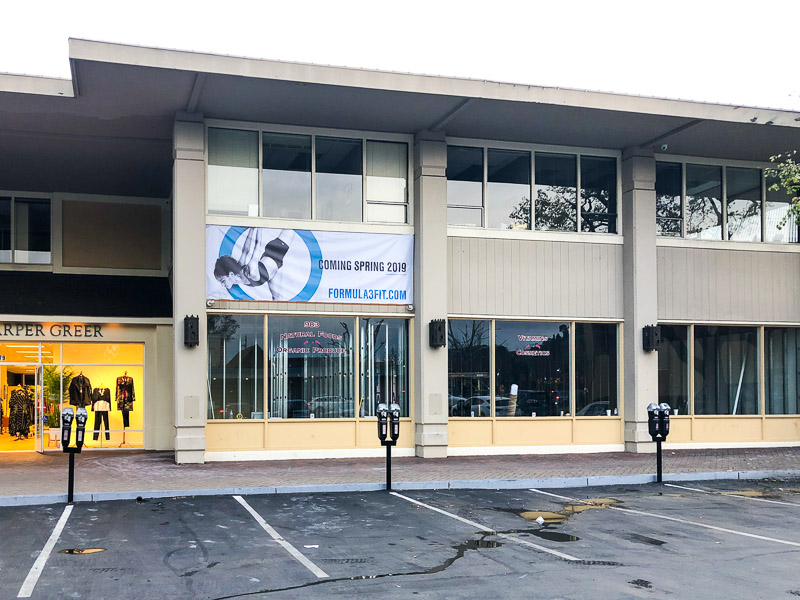 La Fiesta Square, Lafayette
In September we learned that the health foods store Open Sesame would be closing in La Fiesta Square in Lafayette and the coming spring 2019 signage for Formula 3 is now up on the Moraga Rd. side. The parent company Leisure Sports, also owns Renaissance Club Sport.
From their website:
We created FORGE / FIRE / FLOW: a fitness system designed to condition the body's core components of strength, cardio and flexibility. We bring this system to life with a collection of proprietary group training experiences.