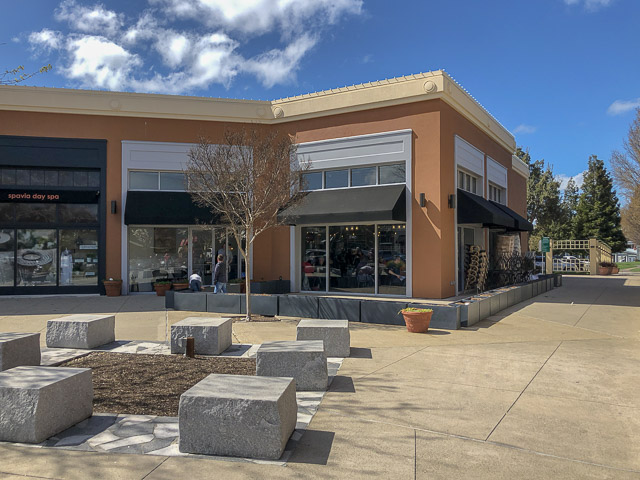 Downtown Pleasant Hill Shopping Center
Last February we learned that the San Ramon-based restaurant Fat Maddie's would be opening in the Downtown Pleasant Hill shopping center where Pasta Pomodoro used to be and they have now opened. Based on the planters in front it looks like there will be front and side patio seating. Check out their menu here.
From their website:
Since 2010, Fat Maddie's Grille in San Ramon has offered artisan, farmhouse inspired sandwiches, burgers, salads, and entrees – All made with the freshest local ingredients in a casual, family-friendly setting.

Named for our family's favorite goat, FAT MADDIE'S rustic menu incorporates local, sustainable, and organic ingredients. The family is committed to serving only free-range and antibiotic free chicken as well as hormone and antibiotic free beef. FAT MADDIE'S eggs come from chickens on the family's personal working farm and food waste is recycled to pigs on a neighboring ranch. As for the goat cheese, let's just say that Maddie has her sources.