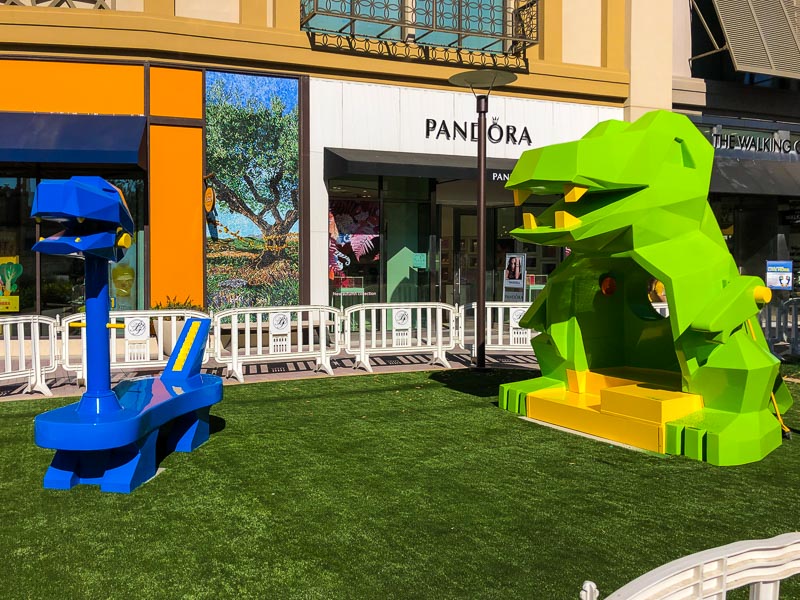 Broadway Plaza, Walnut Creek
Check out the new dinosaur sculptures at Broadway Plaza in Walnut Creek!
From the Chandra Cerrito/ Art Advisors website:
Two large-scale dinosaurs greet visitors and passers-by at one of the main access points into the shopping plaza. With seats, moveable parts, and a periscope for children to enjoy, the interactive artworks provide the perfect resting spot for weary shoppers and their young ones.