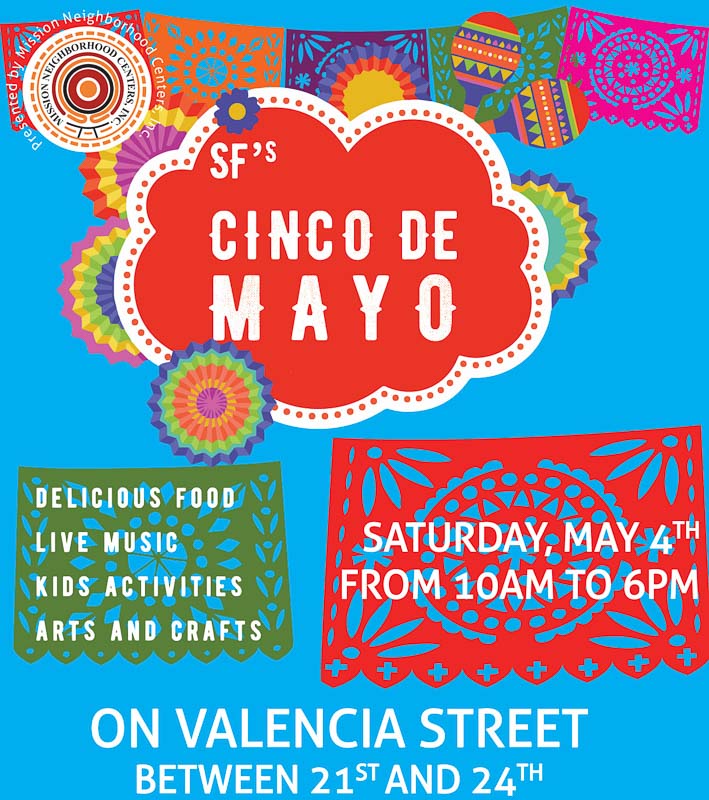 Cinco de Mayo Festival:
Mission District
Valencia St, San Francisco (btw 21st & 24th)
Saturday, May 4th, 2019
10:00am – 6:00pm | Free

In 2019 the San Francisco Cinco de Mayo celebration will return to the heart of the Mission District as San Franciscans will celebrate one of our City's most spectacular traditions at Mission Neighborhood Centers' 15th annual Cinco de Mayo celebration on Saturday, May 4th, on Valencia Street. This family-friendly celebration which is being held on one of the Mission's trendy, main thoroughfares, will occupy Valencia Street between 21st and 24th Streets. The celebration will showcase the very best of Mexican and Latin American cultures with a diverse array of Mexican and Latino foods, music, dance and artistry for the entire family to enjoy. Approximately 9,000 attendees will enjoy rich cultural experiences and activities focused on empowering our community through greater awareness.