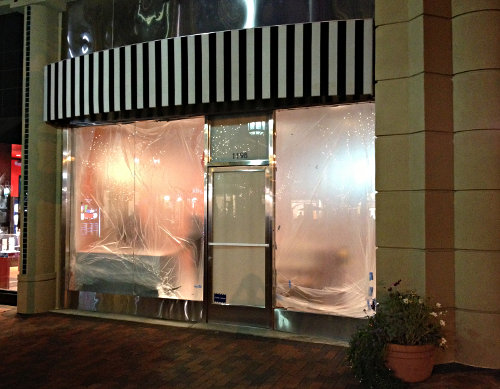 Back in May I noted that Betsey Johnson was closing in Broadway Plaza, located in a prime Walnut Creek spot across from Nordstrom, and next to Neiman Marcus. On October 10th the fashion jewelry store  Bracchiale will be opening up. From the Broadway Plaza website:
Embrace the experience at Bracchaile and shop great fashion accessories including jewelry, scarves, hair accessories, brooches, bags and wallets!
I wish Bracchiale all the best, although given its prime location, I do wonder why better known chains have not opened up instead. My guess would be that the retail space is not large enough to accommodate most stores. Anyone know why?