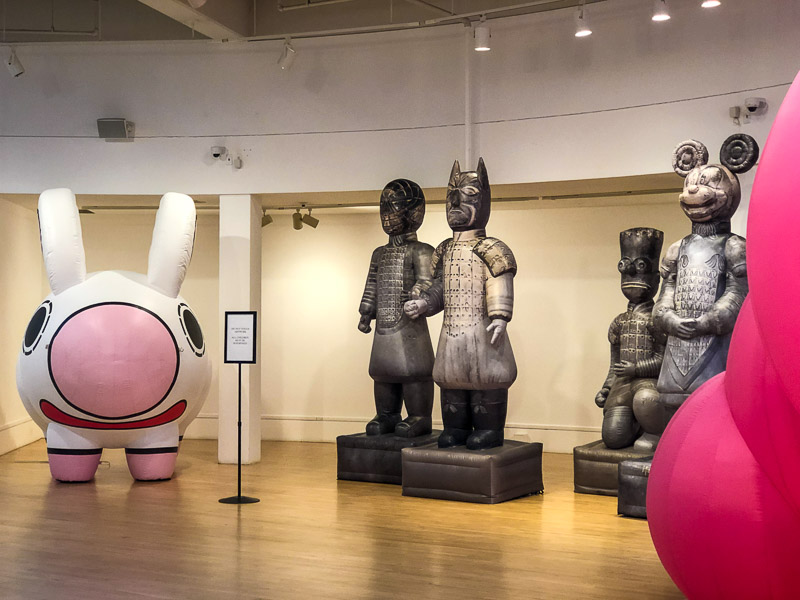 A new exhibit at the Bedford Gallery in downtown Walnut Creek, BLOW UP II, is on display through September 15th.
From the exhibit website:
In response to the popularity of our 2015 exhibition BLOW UP, Bedford Gallery is excited to present a second exhibition of inflatable art. BLOW UP II explores the imaginative ways that artists use air as a tool for creating large-scale sculpture and includes imagery that is figurative and abstract. Accessible, yet rich with meaning, these pieces use perception of space to open a dialogue about pop culture and social norms. BLOW UP II will feature large-scale artworks by a roster of internationally renowned artists.