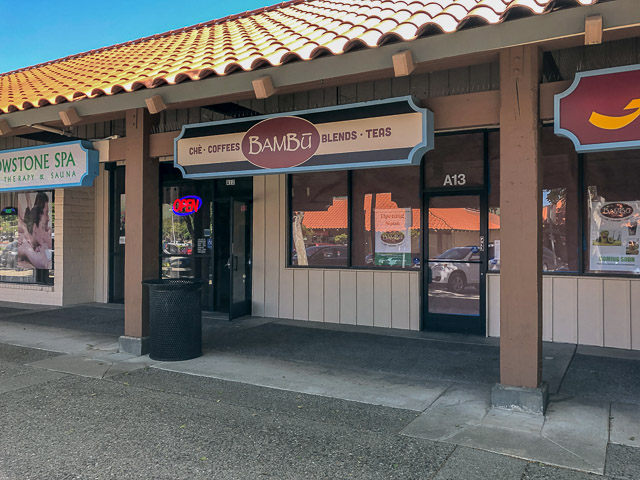 The Vineyard, Concord
Thanks to a reader for pointing out that Bambu, a cafe featuring Asian inspired drinks and desserts is coming soon to the Vineyard shopping center (Kmart and Lucky) in Concord. Check out their drinks menu here. These drinks look really interesting, I look forward to trying some of them like #4 Summer Delight made with red tapioca, mung bean, coconut milk, jello, grass jelly & pandan jelly.
From their Facebook page:
Refreshing, beautiful, Asian inspired drinks and desserts! We always use fresh ingredients, and refresh our batches multiple times a day to ensure only the absolute best quality and taste!