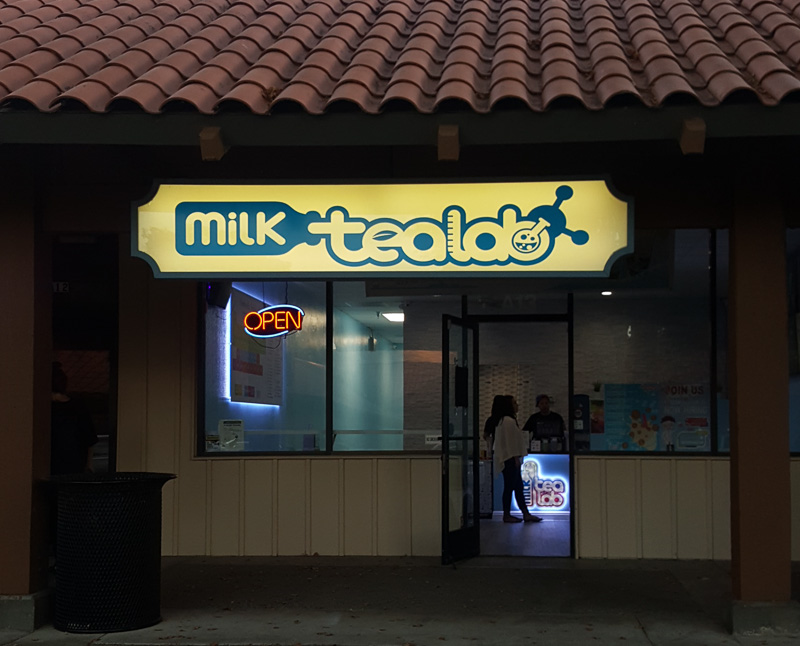 The Vineyard, Concord
Last December we learned that the cafe Bambu closed at The Vineyard shopping center in Concord and thanks to a reader for sending word (and photo) that Milk Tea Lab has opened there. Check out their menu here.
From their website:
Milk Tea Lab presents the utmost modernization of the booming bubble tea culture. We aim to create a space for young kids to enjoy themselves whether it's to grab a bite, study or hang out with friends. We have a popular collection of board games which are personally collected, from all over Asia for you to enjoy. These games are so exclusive that many are not even sold in the states or available online!