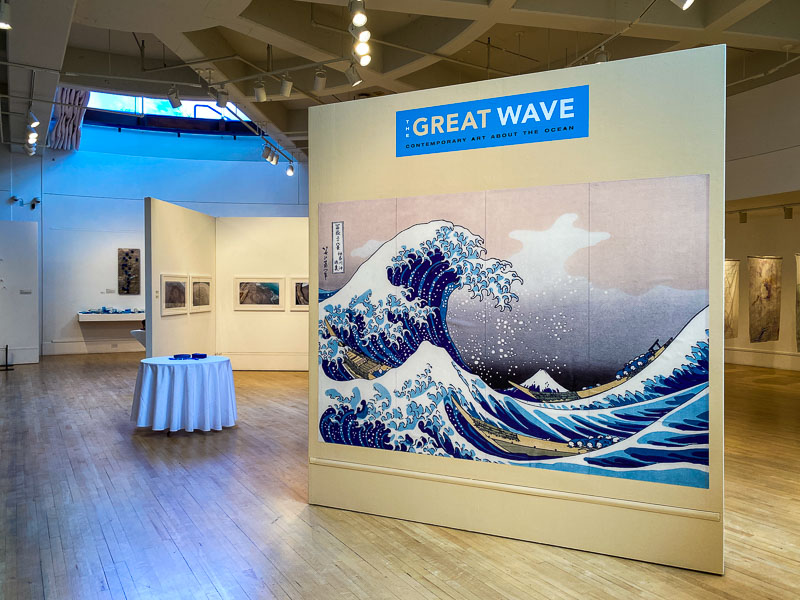 A new exhibit at the Bedford Gallery in downtown Walnut Creek, The Great Wave: Contemporary Art About The Ocean, is on display through March 22nd.
From the exhibit website:
Artists through the ages have looked to the ocean in all its majesty and terror for clues about the planet's future. This group exhibition features contemporary artists who live near the coast, and whose work immerses us in a watery drama. Organized by longtime Bay Area curator Ann Trinca, this show finds inspiration in the work of Japanese ukiyo-e master Katsushika Hokusai's ubiquitous woodblock print The Great Wave. The Great Wave is recognizable across cultures as a symbol of the unpredictable power of the ocean. Using this historic piece as a jumping off point, the artists in the exhibition explore the ocean as a source of mystery and strength.