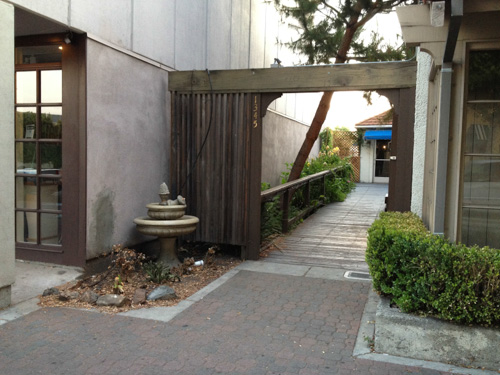 1345 Locust Street, Walnut Creek
Back last January I posted about the Diablo Actors' Ensemble Theatre in downtown Walnut Creek on Locust St. next to Peet's and I just noticed that it has closed. It turns out that it closed in May according to the Contra Costa Times:
The jewel box of a theater, home to Diablo Actors' Ensemble for the past five years and Lois Grandi's Playhouse West for 13 years before that, will close at the end of May. The property at 1345 Locust St. has been sold, and the new owner envisions a restaurant where the theater, the Paint Palette and The Bead Store currently reside.