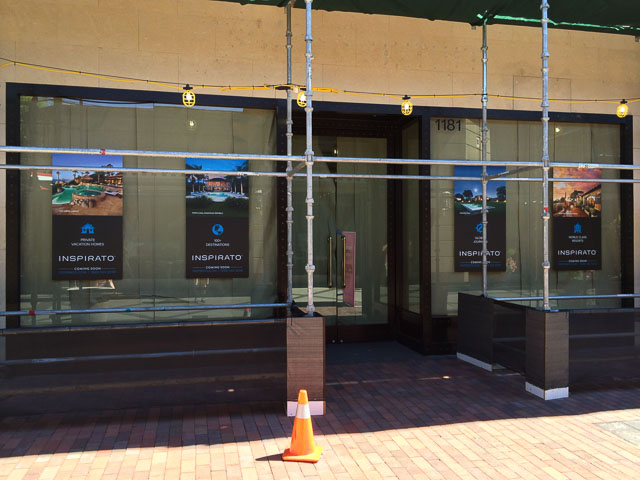 Broadway Plaza, Walnut Creek
Back in May I noted that Juicy Couture closed in Broadway Plaza with the possibility of a travel agency opening up in its place and it turned out to be mostly true as Inspirato, a luxury destination club is opening a retail shop at this spot.
From their website:
Imagine privileged access to a growing collection of luxury vacation residences, custom experiences, VIP events, and more, hand-selected to fit almost every interest and occasion. Imagine a 
trusted advisor committed to personalizing each trip you take, to make it better than the last. Imagine the benefits of being known and recognized every time you travel. Now imagine it all in a private club that inspires you to live life's best moments more easily and often than you ever thought possible.  We are Inspirato with American Express – welcome to a whole new world.