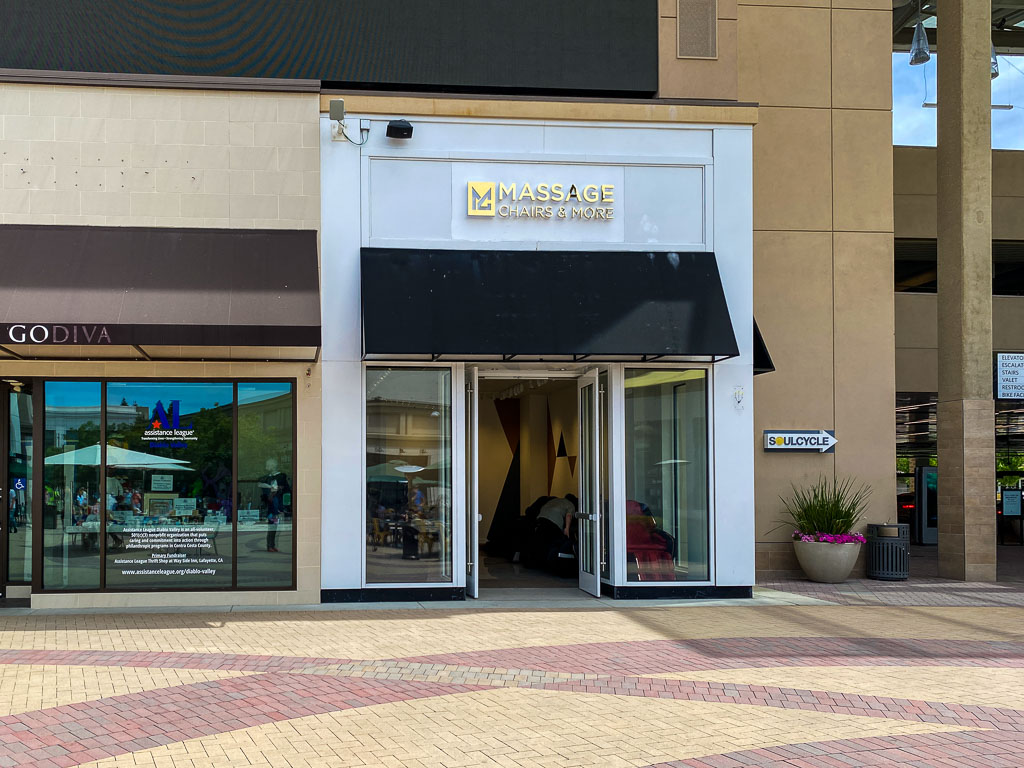 Broadway Plaza, Walnut Creek
Massage Chairs & More opened earlier this month at Broadway Plaza in Walnut Creek where Solstice Sunglasses used to be. Check out their massage chair selection here.
From their website:
Our founder, Cliff Levin, has been involved in massage chairs since 1996, the longest tenure of anyone in North America. He knows a thing or two about massage chairs, and his familiarity with the category is part of the fabric of what makes Furniture For Life the leading resource for quality selection and expert guidance and information.