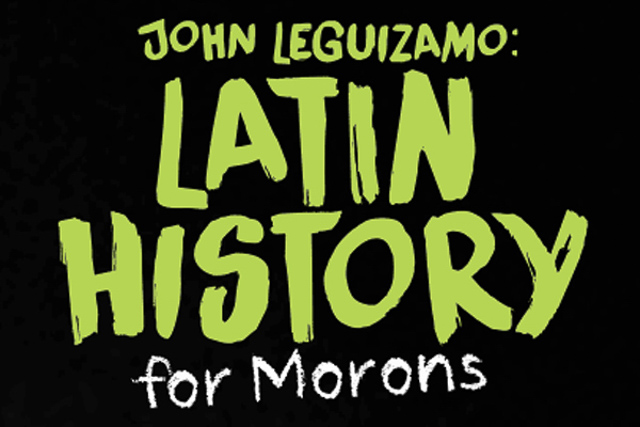 John Leguizamo: Latin History for Morons:
Peet's Theatre
2025 Addison Street, Berkeley
Friday, July 1st – Sunday, August 14th, 2016
$35 – $60

John Leguizamo's up close and personal solo shows about growing up in Queens and climbing to the top of the Hollywood ladder have earned him scores of fans and accolades – and Emmy and Obie Awards. In Latin History for Morons, the outrageous, multifaceted performer attempts to teach his son (and the rest of us) about the marginalization of Latinos in U.S. history and the vital roles they played in building this country. From a satirical recap of Aztec and Incan history to stories of Latin patriots in the Revolutionary and Civil War and beyond, Leguizamo breaks down 3,000 years into 90 irreverent and uncensored minutes in his trademark comedic style.