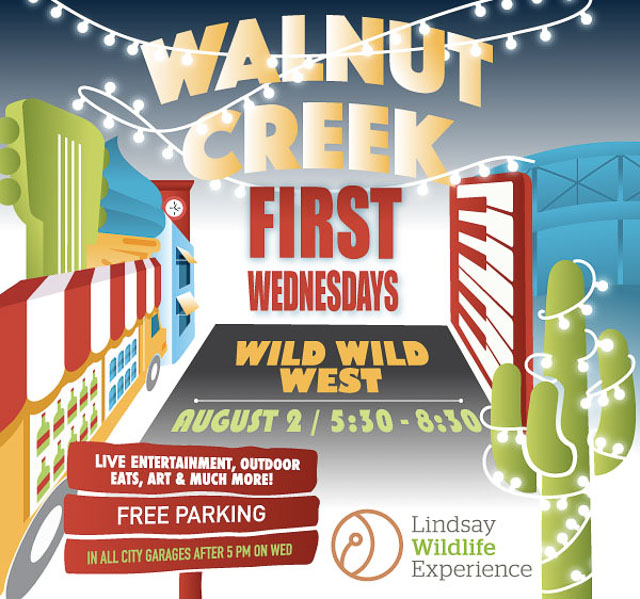 Wild Wild West Street Festival:
Cypress St, Walnut Creek
Wednesday, August 2nd, 2017
5:30pm – 8:30pm | Free

Festivities include live entertainment, arts & crafts, shopping, food and more!

On Aug. 2. Lindsay will bring a multitude of animals, a photo booth, fun stencil craft for the kids. The night's activities also include the Food Truck Mafia, beer and wine provided by ØL Beer Cafe & Bottle Shop and Buon Vino and Live Entertainment from: Steel Rose Band!