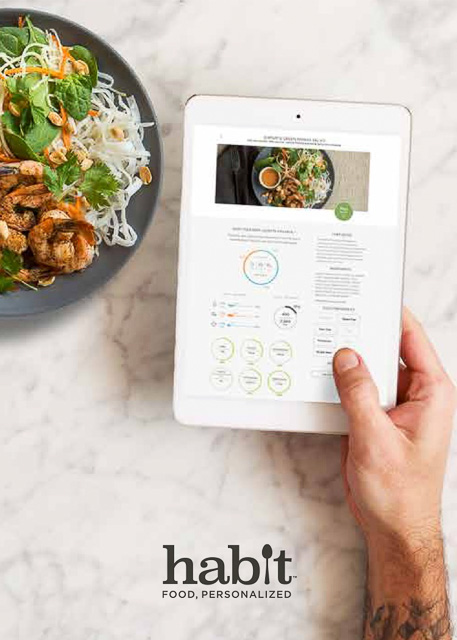 What is Habit? Food, Personalized:
Woodhouse Day Spa
1636 Cypress St, Walnut Creek
Wednesday, August 2nd, 2017
7:00 – 8:30pm | Free

Habit is the first complete personalized nutrition solution, helping you eat right for your own unique biology.
Habit's cutting-edge technology offers an at-home test kit which examines over 60 blood, gene, and body metric biomarkers, ultimately revealing how to eat for your unique biology. After completing the at-home kit, you'll receive a report detailing the following:

your ideal foods
genetic sensitivity to caffeine and lactose
your best ratio of carbs, fats, and protein
and much, much more

Habit offers fresh, chef-crafted meals tailored to your biology and delivered to your door, as well as access to knowledgeable nutrition coaches available to answer your questions and help you reach your goals.
Join us for free food samples and to learn more about this personalized food revolution!