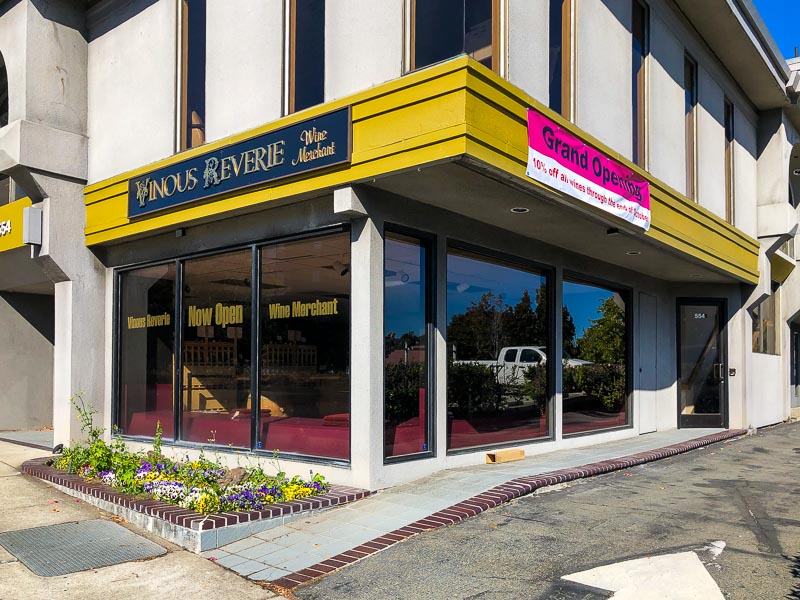 554 Ygnacio Valley Rd, Walnut Creek
In the spring we learned about a new wine shop coming to Walnut Creek called Vinous Reverie and they have now opened. They feature a selection of hand picked, reasonably priced wines from around the world and have a wine tasting area (Friday evenings and Saturdays) in front. With free parking in back this is definitely a place you should check out if you're looking for something new to try. To celebrate their grand opening all wine is 10% off through October. Look for wine tasting events on their Facebook page here.
From their website:
While the store has many classic wines (there are plenty of Napa Cabernets, Bordeaux, and Burgundies), its true gems are to be found among its many international selections. The store boasts a variety of highly rated Rieslings – German, Alsatian, Australian and even a Spanish Riesling. There's also an eclectic selection of Indigenous Italian varieties as well as sparkling wines from England, Austria and Tasmania. The store offers a highly curated experience within a large space, including many "value" selections, acclaimed wines at very competitive price points.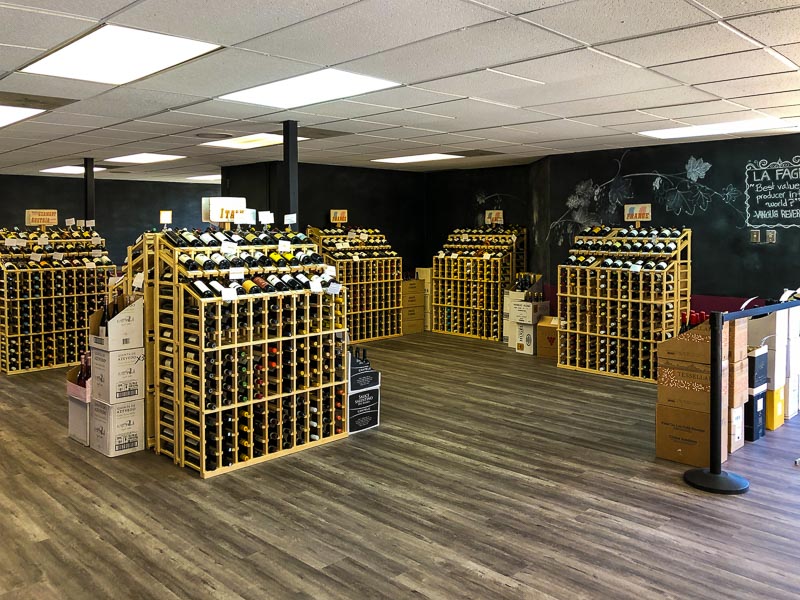 More photos of the inside after the jump…