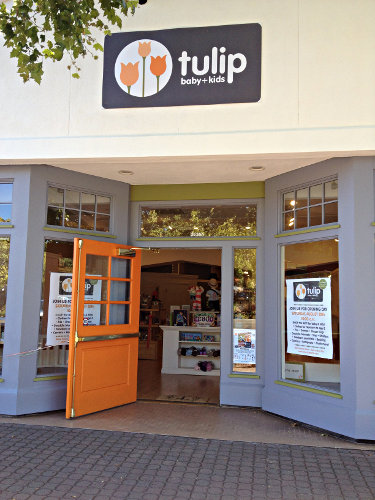 Last week I noted that the new baby and children's boutique Tulip was opening at La Fiesta Square in downtown Lafayette, and now that it's open I decided to drop by and check out the inside. The owner Jen is friendly and very knowledgeable about babies and children in general, not to mention her great taste in the products and clothing she offers at the store. Not surprising considering she founded an educational resource for new parents called The Tulip Grove. The new store will also offer items for children up to 8 years old.
Check out this sweet crib setup in the back of the store: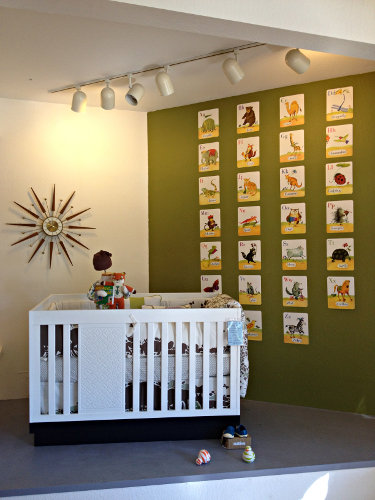 The view when you enter from the front entrance: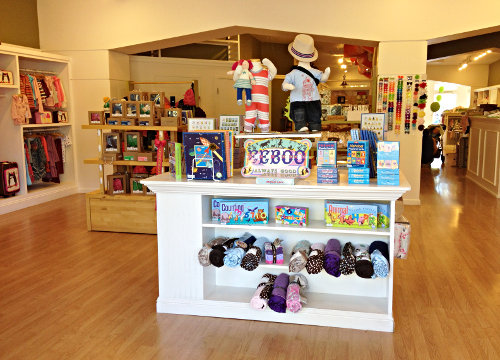 Clothing and products for older kids are visible at the left when you enter from the front. If you have a baby or young kids or are looking for a present, I would definitely check this place out.