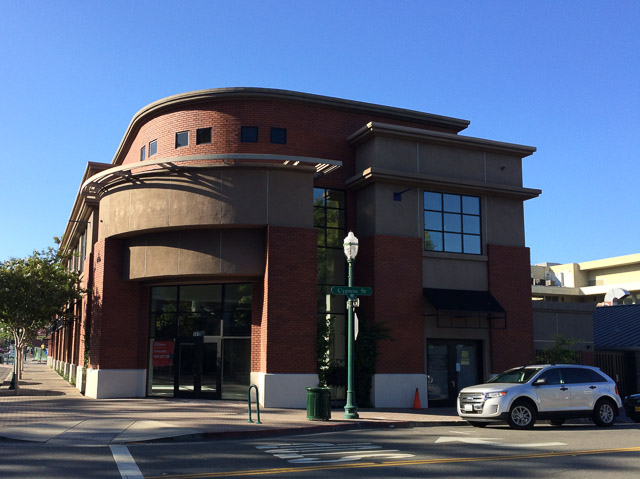 1636 Cypress St, Walnut Creek
Thanks to a reader for sending word (and photo below) that The Woodhouse Day Spa is opening in downtown Walnut Creek this November in part of the building previously occupied by Forma Gym. According to the owner, "there will be a grand entryway and the majority of the spa will located on the 2nd floor." You can see where the entrance way will be in the photo above towards the right side on Cypress St. No word yet on what is opening on the first floor at left. Check out their spa services here.
From their website:
We would like to invite you to our Woodhouse Experience. Experience a tranquil, transformational environment that's both memorable and healthful. From beginning to end, our dedicated spa team ensures that your visit enhances your well-being. Upon entering, you're treated to a warm smile, a luxurious robe, and reflexology sandals that release the day's stresses. You'll relax in our Quiet Room, where a selection of specialty, loose-leaf teas begins your journey to relaxation and rejuvenation.
Girl's Getaway Weekend
Get away with your girlfriends and delight in all that The Woodhouse Day Spa has to offer. While enjoying their company, try one or several spa services, including, a hot stone and signature four-handed massage, award winning facials, microdermabrasion, pedicures, and so much more. Contact our Spa Concierge today, then sit back, relax and let us do the planning!