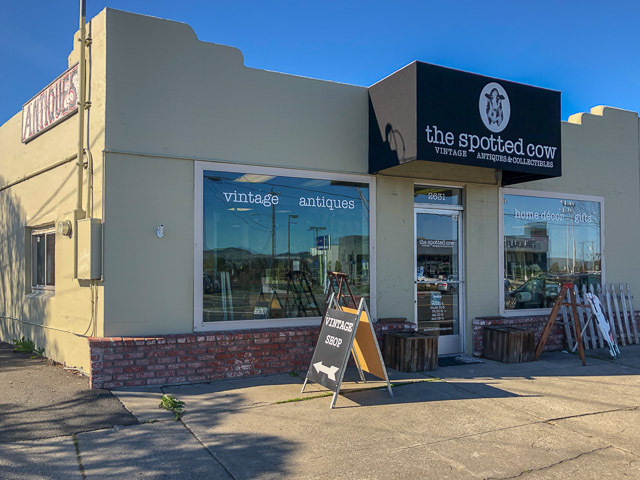 2631 N. Main St, Walnut Creek
The vintage store The Spotted Cow is relocating from their Walnut Creek location, where they have been since the summer of 2014, to a "white metal barn" in downtown Martinez. March 25th will be their last day in Walnut Creek. Check out their website here.
From an email:
When we close our doors on March 25, we're taking a few months off to regroup, recharge, and reSTOCK! When we see you again in the fall, we'll look a little different. Rather than being open 5 days every week, we're evolving to a quarterly model to better serve you with authentic, beautiful, stylish vintage and vintage-inspired treasures. What exactly does this mean? It means that 4 times a year, we'll throw open the doors of our AMAZING, newly restored, white metal barn in downtown Martinez and invite you to a week-long vintage extravaganza! Expect guest vendors, beautifully curated and staged merchandise, special guests, workshops, demonstrations, food vendors, and more. Plan to join us for Thursday night opening parties with music, cocktails, and first dibs on the very best of what's new, and to return throughout the long weekend for new finds, workshops, and more.