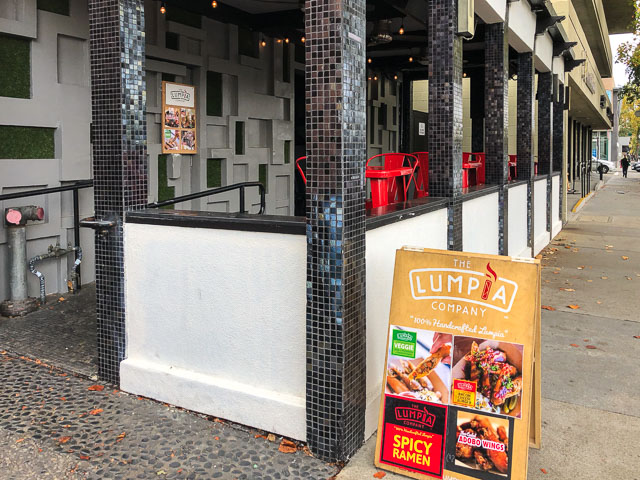 1411 Locust St, Walnut Creek
310 Eatery, which relocated to the former Redux Lounge location in downtown Walnut Creek along with the bar Urban Alley, recently closed and a new restaurant featuring the Filipino cuisine lumpia, The Lumpia Company, has opened in its place. Check out their menu here and look for more items soon. They also deliver via UberEATS. Follow them on Instagram here.
From their website:
Back in the day, Alex Retodo's mom started the first ever Filipino food booth for their annual church festival. Even though Alex would hook his friends up with free Lumpia, Mama Retodo taught her son how to share the Tender, Loving Care through the power of Lumpia.

Today The Lumpia Company is composed 3 former college roommates Eric Pascual, Jeff Martinez & Alex Retodo who are also known as "The Lumpia Brothers." The brothers are on a mission to share Filipino Food with the world. Their specialty items are the Filipino style Egg-Rolls better known as lumpia, which are 100% Handcrafted and Hand rolled from their brand new kitchen in Oakland California.