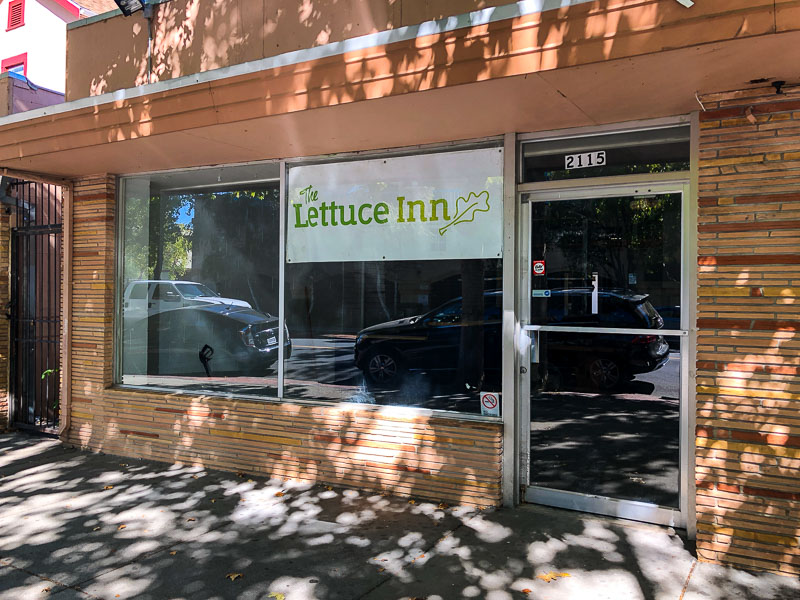 2115 Pacheco St, Concord
The vegetarian restaurant The Lettuce Inn is relocating across from Todos Santos Plaza in Concord to a new spot around the block on Pacheco St. As you can see in the photo below a new pizzeria called Islice will be opening in this location soon. Check out the Lettuce Inn menu here and find out more about The Lettuce Inn here.
From their website:
Our new location is bigger and better. We know you will love it. We have two areas for outdoor seating and finally our own restroom!!!!