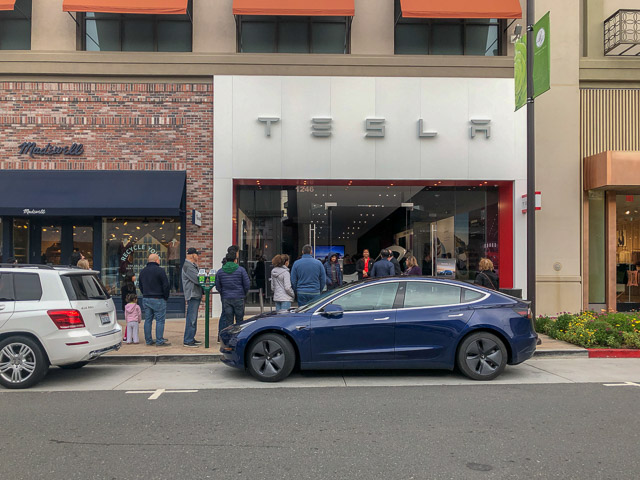 Broadway Plaza, Walnut Creek
Now that the $35,000 electric Tesla Model 3 model is being displayed at the Tesla showroom at Broadway Plaza in Walnut Creek there have been major lines outside waiting to get a closer look.
From the Model 3 website page:
Model 3 is a smaller, simpler, more affordable electric car. Although it is our newest vehicle, Model 3 is not "Version 3" or the most advanced Tesla. Like Model S, it is designed to be the safest car in its class.