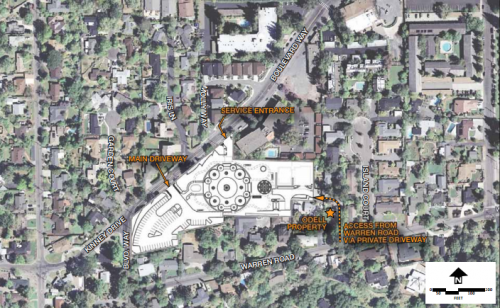 *Update* According to a reader, "Supervisor Uilkema has been too ill to attend the hearings."
Last week there was a Sufism Reoriented sanctuary appeal to try to stop the 66,000 square foot sanctuary from being built in residential Saranap, located between Walnut Creek and Lafayette. According to the Contra Costa Times, the sanctuary has been approved. One point in the article stuck out to me:
Supervisor Gayle Uilkema listened to the meeting by phone Wednesday but did not vote. The sanctuary will be in her district.
Why on earth would the supervisor in whose district this will be built not even be present during this important vote? Is there some kind of conflict of interest? Or is it simply that she wasn't available at the time? I wonder what this will do to nearby property values, lower, higher or make no difference? Enter your vote in the poll below: