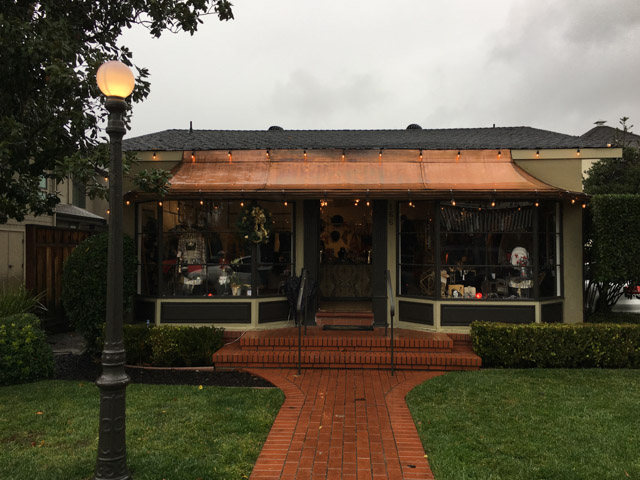 166 E Prospect Ave, Danville
A new "luxury, lifestyle boutique" called Stone Cold Luxe opened last month in Danville. Check for updates on their Facebook page here.
From a press release:
Stone Cold Luxe is a luxury lifestyle boutique nestled in the heart of downtown Danville, California. Curated and named for the woman who enjoys opulent settings, while shopping to accommodate her fashion forward lifestyle. She shops Stone Cold Luxe, because it accommodates her personal needs, while picking up an ornate gift for her bestie, and matching jacket for her mini.

Clients will be catered to at the moment of entering the freestanding shop, originally built in the 1920's by a husband who wanted to accommodate an architectural layout, for his wife who was a dressmaker. The boutique still exudes original details and is inviting with open front windows, and a floor plan that is distinctive with an intimate vibe. Stone Cold Luxe will open its doors this November of 2016, just in time to accommodate the Danville holiday consumer needs. Centrally located in prime real estate, it will provide luxury for the needs of NBA wives of the Golden State Warriors, to the tech world of Silicon Valley.

Owned by Mother & Daughter, Marisa and Natalia both social and local residence of Danville, who travel and indulge in world luxury; will bring a retail concept unlike any of it's competitors. With a collaboration of a keen eye for luxury, business savvy and a finger on the trending pulse for the Danville, Ca. market; Stone Cold Luxe is sure to be a rising success!