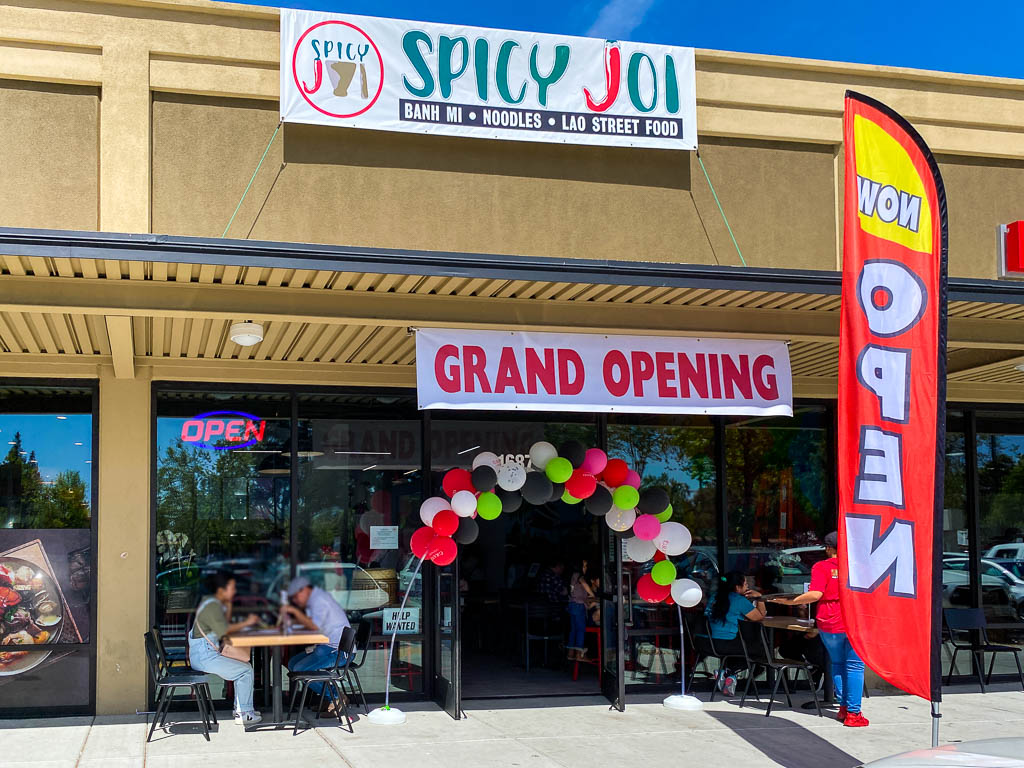 Park 'N' Shop, Concord
The restaurant Spicy Joi, featuring banh mi, noodles and Lao street food, opened recently at the Park 'N' Shop center in Concord, next to 85°C Bakery Cafe. Check out their menu here.
From their website:
It all started in 2016. A vision was realized to create a Lao food company in America to share, preserve, and make ethnic Lao food products more accessible for the mass public. With that vision in mind, Joi Simmaly (Founder) chose one of his favorite dishes to share as an easy introduction to Lao cuisine …Lao sausages.