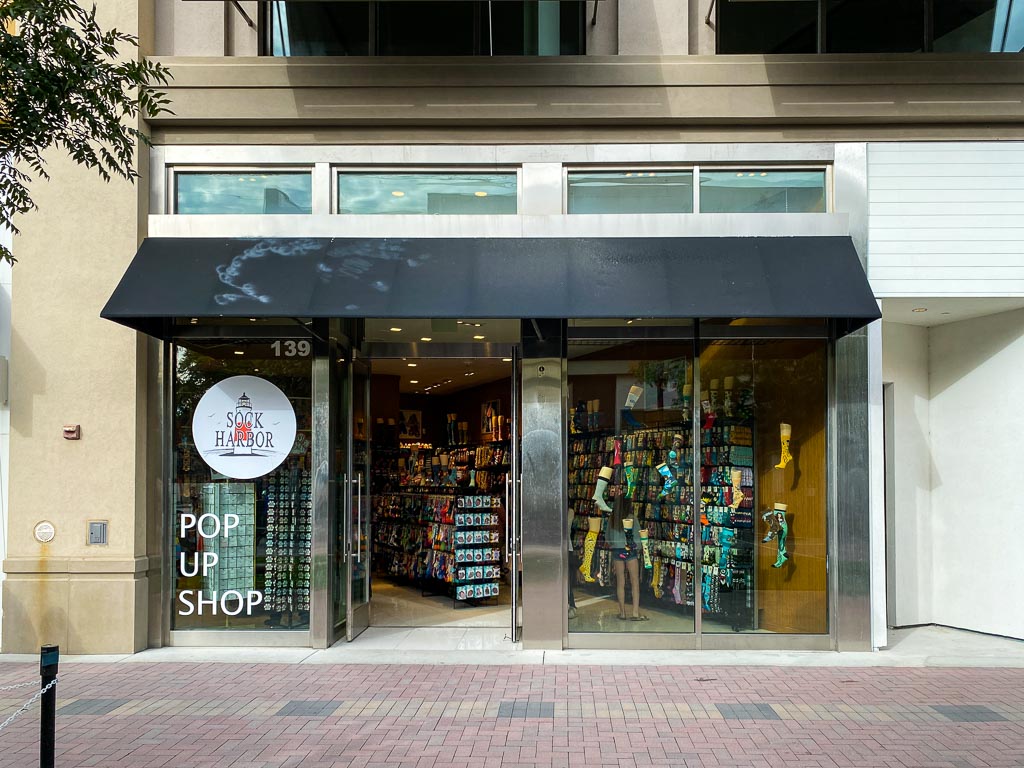 Broadway Plaza, Walnut Creek
Pop up shop Sock Harbor opened recently at Broadway Plaza in downtown Walnut Creek where the Walking Company used to be. Check out their online selection here.
From their website:
We do the design for our own brands (Bigfoot and Sock Harbor), and we sell other brands as well. We basically do it all, and love what we do. As our family business continues to introduce new designs and grow, please join us on our journey.