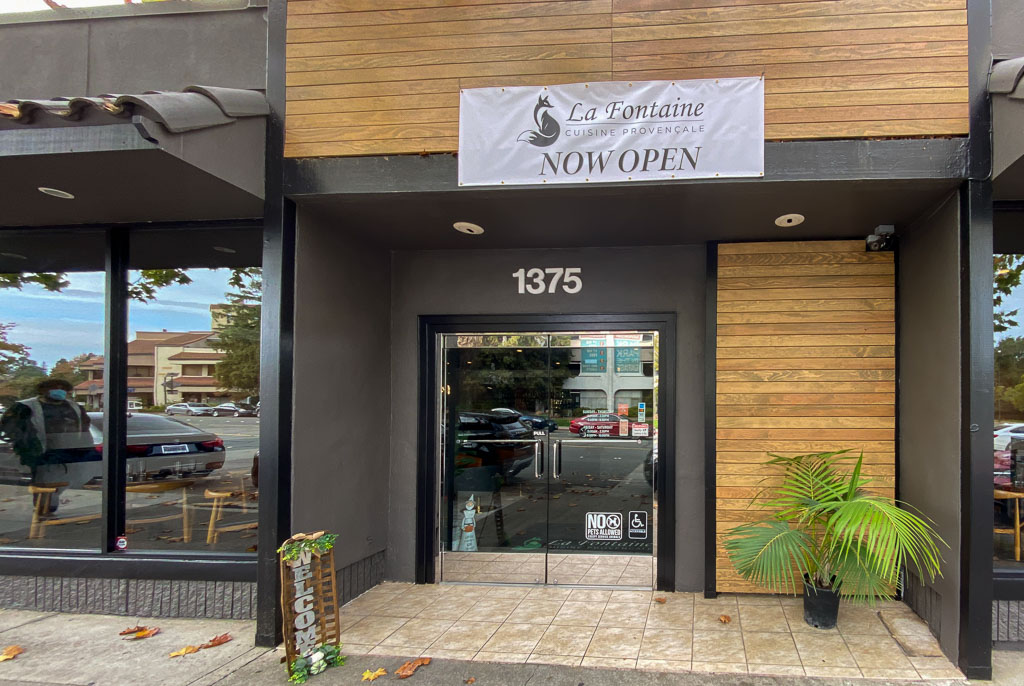 1375 N. Broadway, Walnut Creek
La Fontaine Cuisine Provençale opened recently in downtown Walnut Creek where Burma Unique used to be. Check out their menu here.
From their website:
La Fontaine combines French & Italian cuisine to present you with a vibrant menu that is made with local and seasonal ingredients.
La Fontaine restaurant and bar was established in 2013 in Mountain View, California by Executive Chef, Hasan Yildiz and General Manager, Eric Albuz.