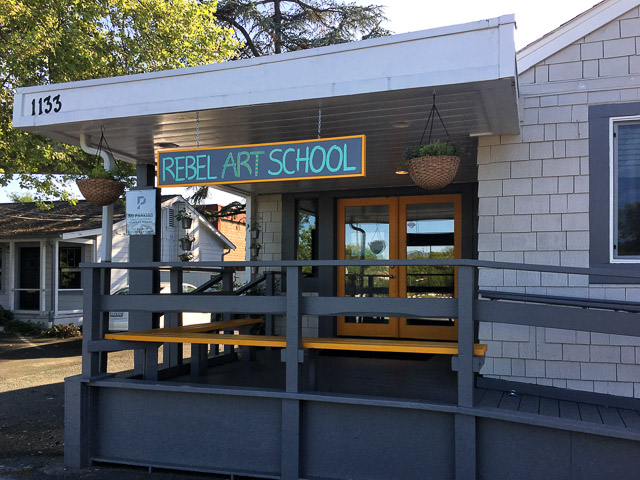 1133 Bont Ln, Walnut Creek
A new art school called Rebel Art School recently opened in Walnut Creek down the street from Monaluna off Mt. Diablo Blvd. In addition to art classes for both children and adults they also offer summer camps and host birthday parties. Find out more on their website here. For background on the owner, Alexandra Harrison, click here. Check out their Facebook page here and Instagram gallery here.
I love the name of this school and their motto, "an art school for the rebels, the rule followers, and everyone in between." and how the owner believes that, "there is no right or wrong way to make art, and mistakes are merely happy accidents that allow us to discover new ideas, problem solve, and think outside the box."
From the owner:
We offer a safe and engaging space for kids and adults to be inspired and creative. Classes range from drawing, painting, mixed media, sculpture, to printmaking while focusing on classical and inventive techniques, terminology, and history. Students can choose to attend classes, camps, workshops, as well as parties to come create original artworks with us.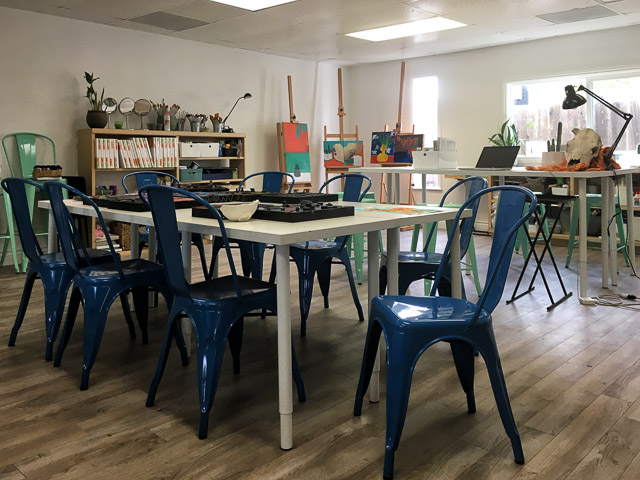 More photos of the inside after the jump… Continue Reading