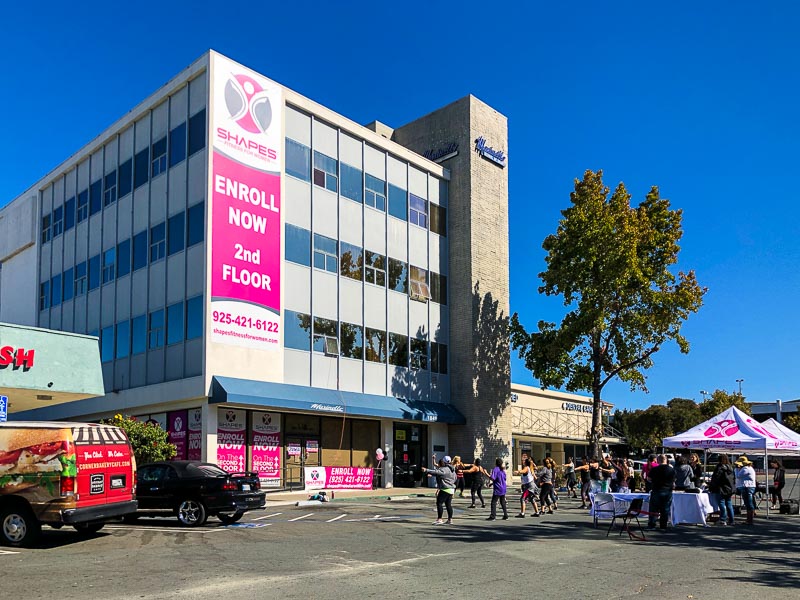 Park & Shop, Concord
An energetic workout could be heard far and wide in the parking lot of the Park & Shop shopping center in Concord promoting the fitness gym Shapes Fitness for Women which is opening soon on the second floor of a building at the far end near Rockin Crawfish. Find out more on the Concord page here.
From their website:
Shapes® has been involved in women's fitness for over 26 years. Our first location opened in 1990 and we have been helping women achieve their fitness goals every since. The impetus for Shapes® to open a fitness operation that was 100% focused at women was driven by the mainstream desire to live a healthy lifestyle and female fitness had been influenced by the likes of Abbye "Pudgy" Stockton, Bobby Riggs, Jane Fonda and so many others who with the development of new technology, brought health and fitness into your home.