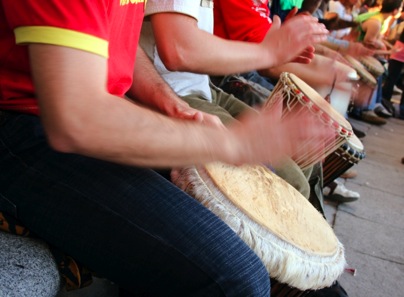 From the Lafayette Library and Learning Center website:
 Designed for: All Ages, Kids (5-11)

Come celebrate with the Lafayette Library & Learning Center as we welcome DRUMMM and their "One Beat" Rhythm Drums! Meet us in the Amphitheater for a great afternoon of Hands-on-Noise-Making Family Fun! Generously sponsored by the Friends of the Lafayette Libary & Learning Center.