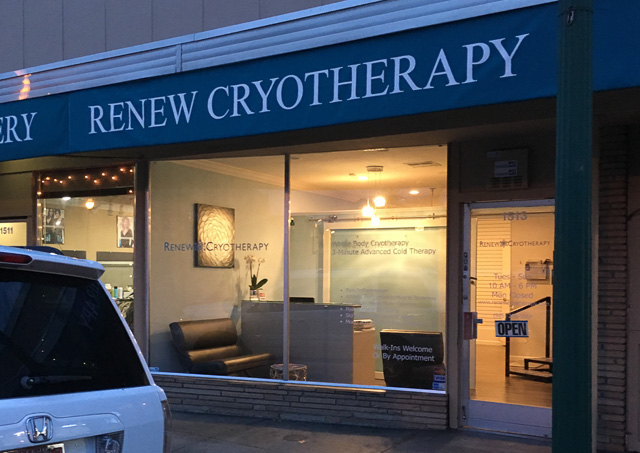 1513 Cypress St, Walnut Creek
Last month we learned about Renew Cryotherapy coming to downtown Walnut Creek, and they have now opened. Take a look at the photo below for a look at the cryotherapy machine. Next to the machine there are changing areas and men are required to wear their underwear (optional for women). They offer 1, 2 and 3 minute sessions so this can actually be done during one's lunch break. Normally a session runs $65 but the first session is available for $40. Read about what to expect here and find out about their pricing here.
From their website:
Renew Cryotherapy has arrived in Walnut Creek where you can experience the benefits of Whole Body Cryotherapy, a newer technology in cold recovery. We are a family owned business whose members have been in the healthcare industry for decades.

The Renew Cryotherapy family's mission is to help people. Whether you're an athlete, a weekend warrior, an active senior or just suffering from pain or inflammation, Renew is ready to be part of your health and wellness.

This is an adjunct three minute therapy that helps improve human performance, quicker recovery and anti-aging. We are excited to help you renew your body with this innovative cold application.