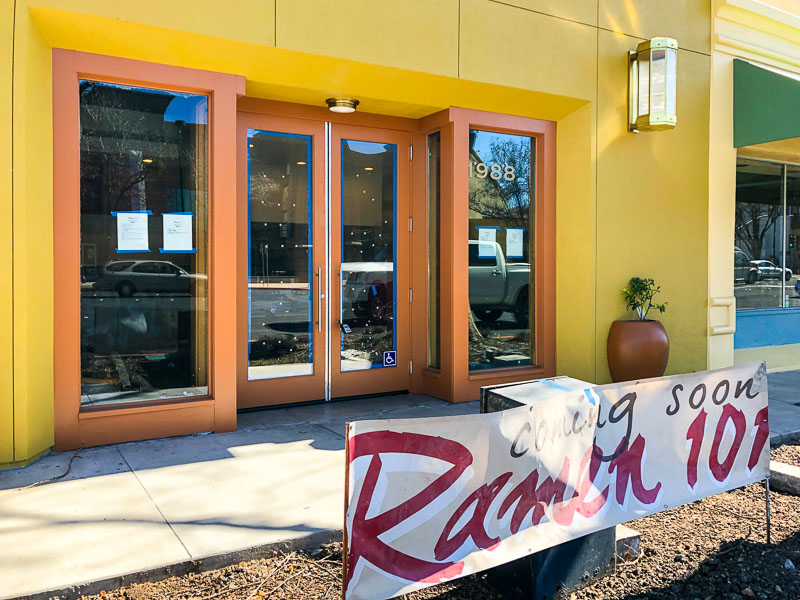 Shops at Todos Santos, Concord
The Ramen 101 "coming soon" signage is up at the Shops at Todos Santos plaza in Concord. Check out their menu here.
From their website:
Ramen 101 provides a variety of fresh ramen that is made with chicken and pork bone broth boiled daily and cooked in front of you every day ( We also provide a Vegetarian option ) If you're not a ramen fan, try our poke bowls made with raw fish. If you're still hungry for more, try our starters like chicken kara-age and gyoza.