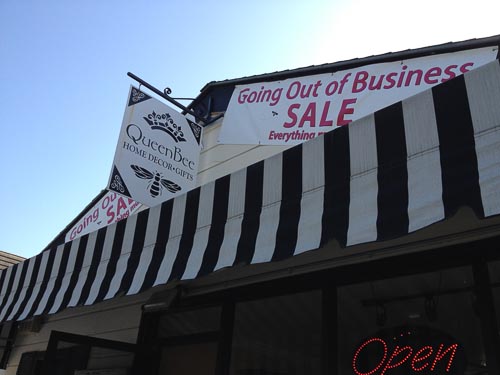 Queen Bee, a home decor and gift shop will be closing in downtown Lafayette after 8 years in business. There is a "20% off" sign on the window and according to Diablo Style it will remain open until June or inventory runs out. Diablo Style also has an interview with the owners here.
One part of the interview with the Queen Bee owner mentions Walnut Creek:
In fact, we've told everyone we're going out of business, and I swear to God, they all say, "Oh my God, where am I going to go now? I have to go into Walnut Creek? That's awful!"
Walnut Creek has been dissed in the past, see this Friday Question of the Day for more.