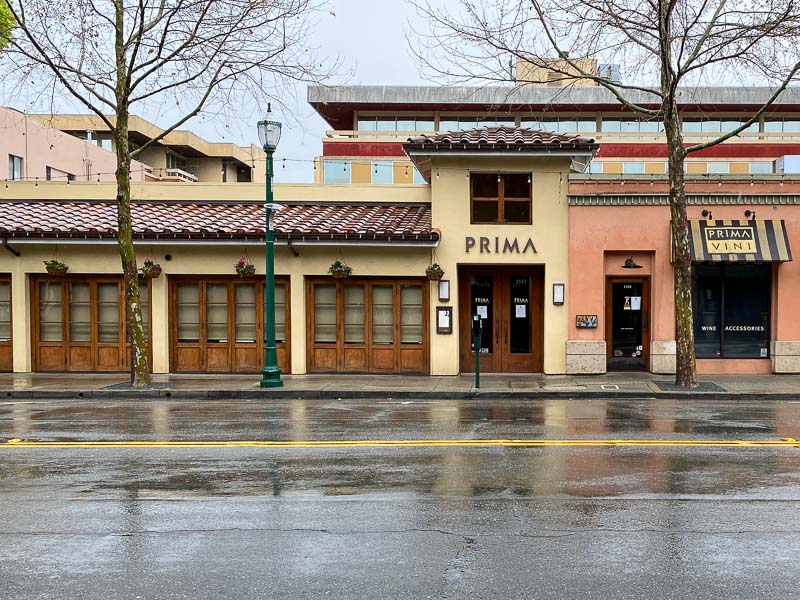 1522 N. Main St, Walnut Creek
Sad news that PRIMA Ristorante, open for 43 years, is permanently closing in downtown Walnut Creek due to the Covid-19 pandemic. On the bright side, the wine shop next door, PRIMA Vini will remain open. Check out their online shop here.
From their closing announcement:
As you well know, the COVID pandemic has wreaked havoc throughout the entire restaurant community, and since our mandatory closure in early March, Chef Peter and I, after 21 years together as friends and colleagues, 15 of them as partners, have looked high and low for a path forward- a way to get PRIMA Ristorante back to its accustomed role of bringing its unique sense of Italian hospitality to the good people of Walnut Creek. Alas, though, it appears that events have conspired against us. The longer the restaurant has been closed, the harder it has been to find a way to successfully reopen. We've finally come to the realization that we won't.