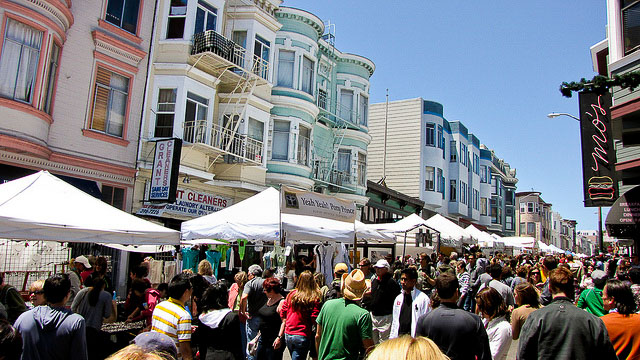 Photo by Flickr user spicuzza
North Beach District, San Francisco
Saturday, June 17th, Sunday, June 18th, 2017
10:00am – 6:00pm | Free

In its 63rd year, The North Beach Festival is considered one of the country's original outdoor Festivals.
The event is situated in the historic North Beach District, known to locals and visitors alike as San Francisco's Little Italy and the home of the famed beat generation. The Festival site includes numerous quaint streets in the heart of the district including Grant Avenue and Columbus Avenue.
The event will feature over 125 arts and crafts booths, gourmet food booths, two stages of live entertainment, Italian street painting, beverage gardens, kid's chalk art area and the blessing of the animals.