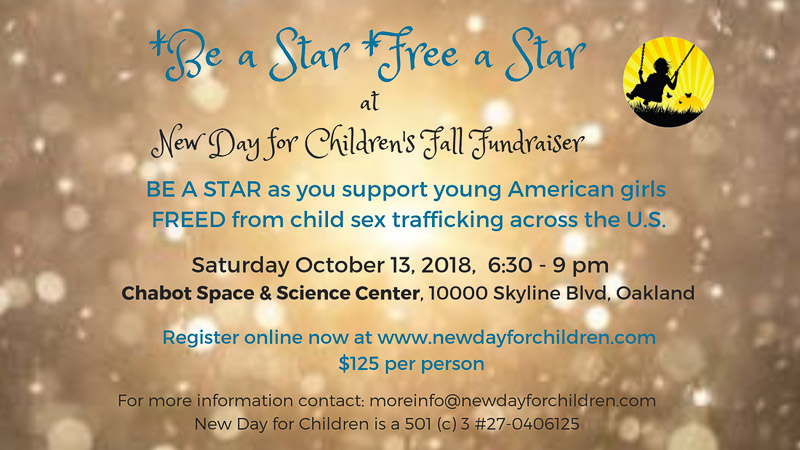 New Day for Children Fundraiser:
Chabot Space and Science Center
10000 Skyline Blvd, Oakland
Saturday, October 13th, 2018
6:30 – 9:00pm | $125

Join New Day at Chabot Space and Science Center in Oakland for our Fall Fundraiser!

New Day for Children is a place for girls caught in the despair of human trafficking to regain their stolen childhoods.
Since 2009, we've provided restorative care and education to girls 10+ years old, in our facilities, state licensed boarding schools and partner programs in the Western U.S. We take a multi-faceted approach to meet the unique needs of the girls rescued, combining shelter, education, and therapy to help them recapture their lives. Our program was developed to lift the girls out of this desperation by providing a safe, loving, and hope-filled place to flourish and, in time, learn to lead happy, productive lives.