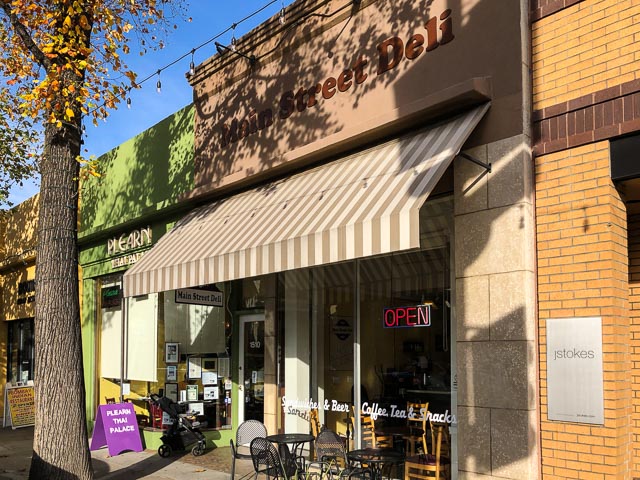 1506 N. Main St, Walnut Creek
Last month Alamo-based Brass Bear Delicatessen closed in downtown Walnut Creek and now a new deli called Main Street Deli opened in its place. Check out their menu here. They use Metro Deli meats and a sign inside proclaims, "best sandwiches in town".
From their website:
Brian Alikhani, owner of Main Street Deli, comes from a family of restaurant owners. His father attended culinary school in France and taught him about French cuisine, but Brian was always more interested in making great sandwiches. He also has a PhD in Science and is interested in US History.