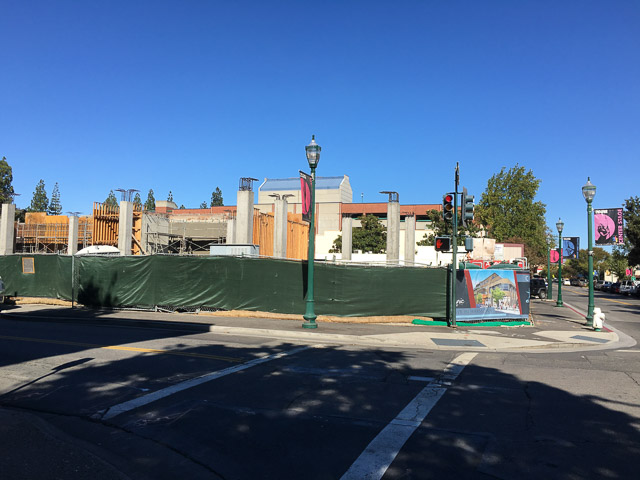 1500 North California Blvd, Walnut Creek
Although the view from over a year ago may make it seem that not much has been done to the 1500 N. California apartment complex in downtown Walnut Creek, now called Lyric Walnut Creek, but if you peek over the fence you can see that plenty of digging for the underground parking garage and other work has been done. The "coming summer 2016" signage is now up.
This is a sweet spot to live right in the heart of downtown Walnut Creek, a block from the Lesher Center, walking distance to BART, Century movie theater, and Target although Safeway is quite a walk away.