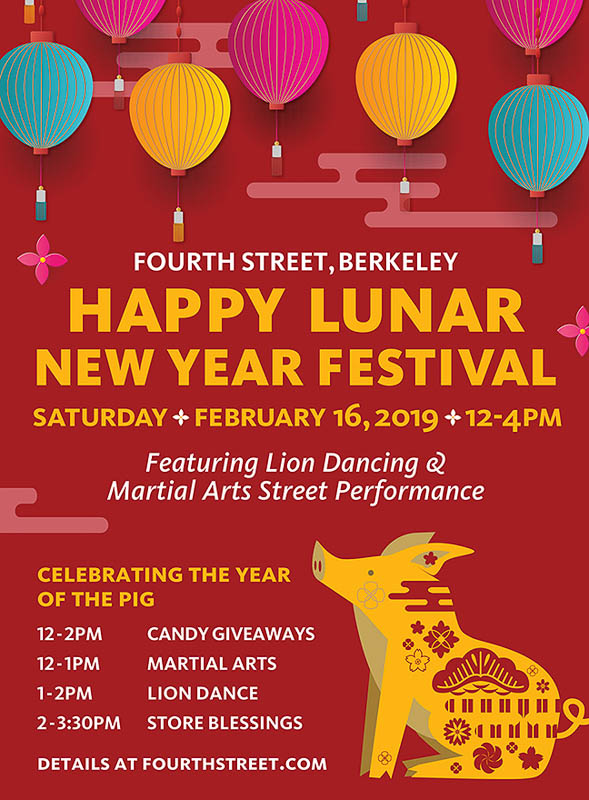 Lunar New Year Festival:
Fourth St.
Berkeley
Saturday, February 16th, 2019
12:00 – 4:00pm | Free

this special day includes: martial arts performances, lion dances by the famous Kei Lun performers from San Francisco, traditional treats from merchants, a shop blessing parade and craft tables for the kids. This event is dedicated to the life and memory of Winnie Yu, co-founder of Teance Fine Teas. She passed away in 2017.