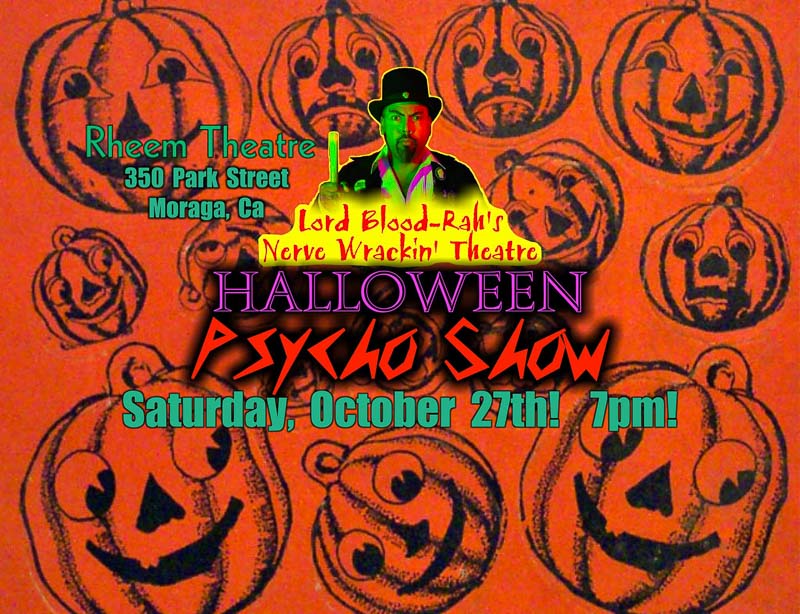 Halloween Psycho Show:
Rheem Theatre
350 Park St, Moraga
Saturday, October 27th, 2018
7:00 – 9:30pm | $10

Lord Blood-Rah's Nerve Wrackin' Theatre returns to the Rheem Theatre for a night of Halloween Thrills!

First, Lord Blood-Rah presents hand selected Halloween Short Subjects to set the chilling seasonal mood with cartoons, trailers, short films and more!

Then it's the 1963 terror classic of murder and madness Dementia 13!