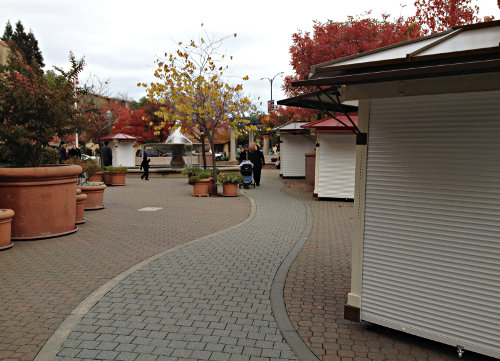 The City of Walnut Creek has approved six popup kiosks at Liberty Bell Plaza in downtown Walnut Creek where Il Fornaio is located at the corner of Mt. Diablo Blvd. and Broadway. They have recently been installed; check out what they look like in the photo above. According to a new website promoting the kiosks:
Liberty Bell Plaza, will become Pop Up Plaza, and provide an opportunity for retail designers actively looking to enter the Walnut Creek area, but have been unsuccessful in finding an available location. The plaza is designed to be a collection of designers and brands not available in the East Bay. The project will be kept fresh and exciting by limiting the opportunity to one through three month.
The Liberty Bell design incorporated into the kiosk design is a nice touch: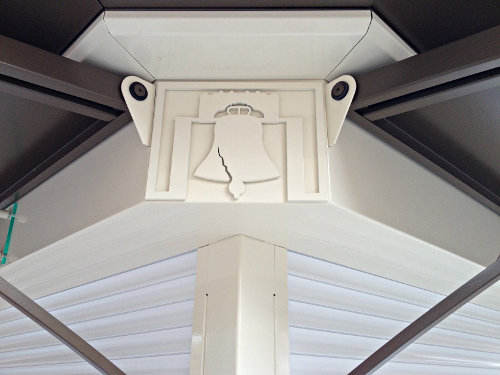 Stay tuned for which popups will be opening… What would you like to see at these kiosks?