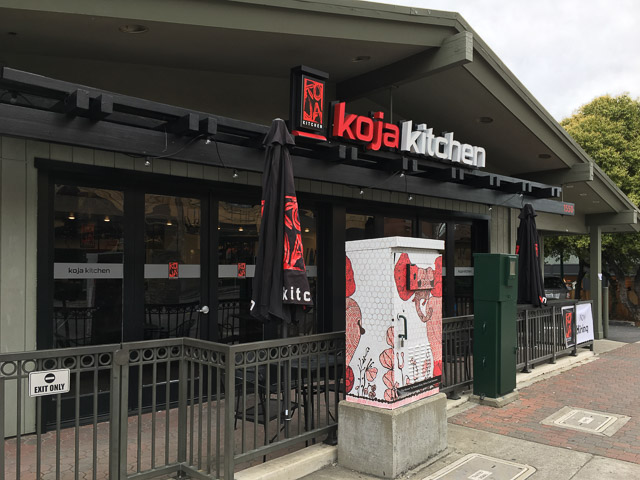 1550 Olympic Blvd, Walnut Creek
Well, that was fast! Thanks to everyone who sent word that the Korean-Japanese fusion restaurant (and food truck) Koja Kitchen would be opening yesterday in downtown Walnut Creek where Citra Grill used to be. Although the Walnut Creek menu is not available yet check out their other location menus here. Looks great, what are the must-order dishes?
From their website:
What is a KoJa?

KoJa (aka Korean-Japanese) is a special gourmet sandwich infused with a unique combination of Korean & Japanese flavors. To step it up a notch, KoJa Kitchen substitutes the traditional wheat buns with freshly made crispy garlic rice buns.

We take what is best of both cuisines and reinvent them in a way that is fun and delicious to eat for our KoJa Kitchen fans.