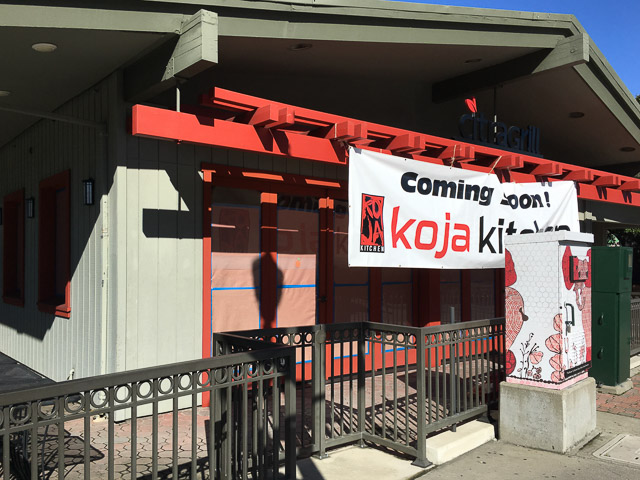 1550 Olympic Blvd, Walnut Creek
Thanks to everyone for sending word that the Korean-Japanese restaurant KoJa Kitchen is opening in downtown Walnut Creek where Citra Grill used to be. Check out their menu here. They also have a food truck, has anyone been?
From their Facebook page:
The name "KoJa", a shorthand for Korean-Japanese, was born from our founders' desire to reinvent the way that Korean and Japanese cuisine is traditionally prepared and to create a unique Asian fusion concept that is both fun and delicious. From the get-go, KoJa Kitchen took the San Francisco foodie scene by storm with our signature creation, a burger made with garlic-flavored rice buns and meats seasoned with KoJa Kitchen's unique sauce No. 96™. With growing popularity, we opened our first brick and mortar restaurant in 2014.