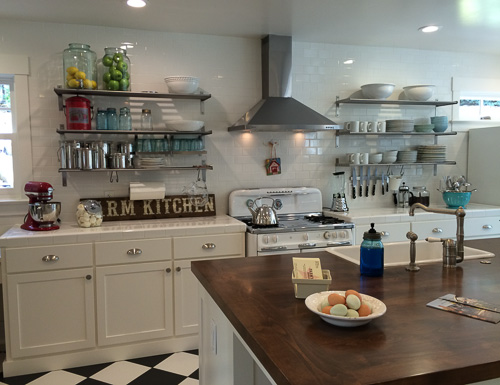 Last week I featured one of the kitchens from the 15th annual Lafayette Juniors Kitchen tour  and here is one more "kitchen of the day". You can see more photos from the tour on the Lafayette Juniors Facebook page here.
This house was originally a horse ranch and the farmhouse setting was preserved for the remodel. From the tour description:
The farmhouse home is a sight to be seen. The refurbished vintage oven and stovetop lend a unique charm to the house. The kitchen prides an untraditional remodel of tiled counter tops and an alder wood island. Checker style kitchen floors add charm, balance and warmth to the house. The homeowners love to reuse materials and products: There is even a small old bathtub that is used as a flowerbed in the serene backyard.
The scene pictured below in the open area next to the kitchen is one of my favorites. Perfectly in keeping with the farmhouse style!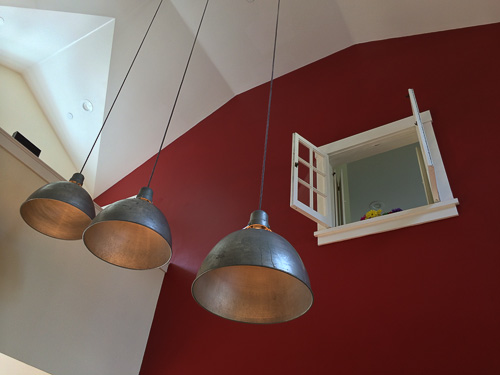 More photos including a solar powered chicken coop after the jump…
Gate at side entrance: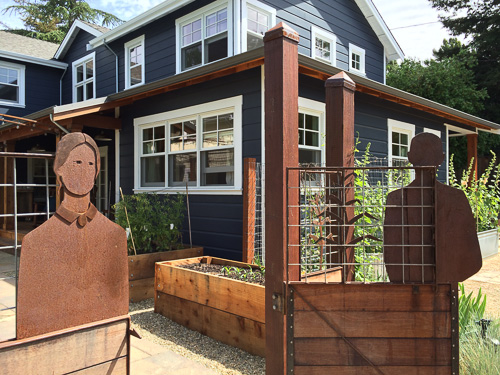 Refurbished oven: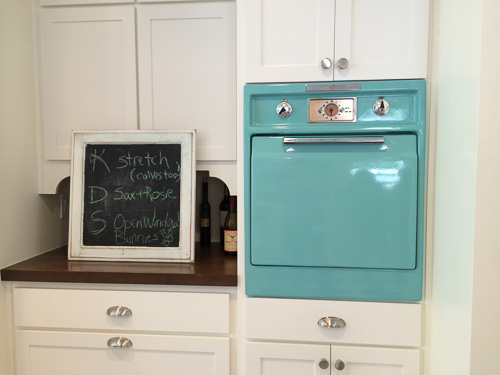 Solar powered chicken coop: