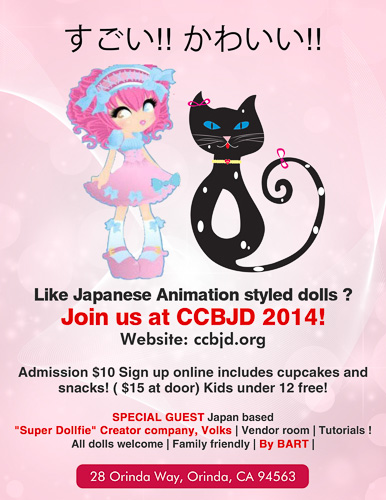 California Coast Ball Jointed Doll Convention:
Orinda Community Center
28 Orinda Way, Orinda, CA
Saturday, June 7th, 2014
10:15am | $10 (kids under 12 free)

CCBJD 2014 ,June 7th,2014! Welcome BJD lovers ! Be sure to come enjoy our "Sweet Social Event"Happening Saturday! Munch on Cupcakes,sweets & snacks while relaxing* meeting new people* included in admission only —–>$10 or 15$ at DOOR .