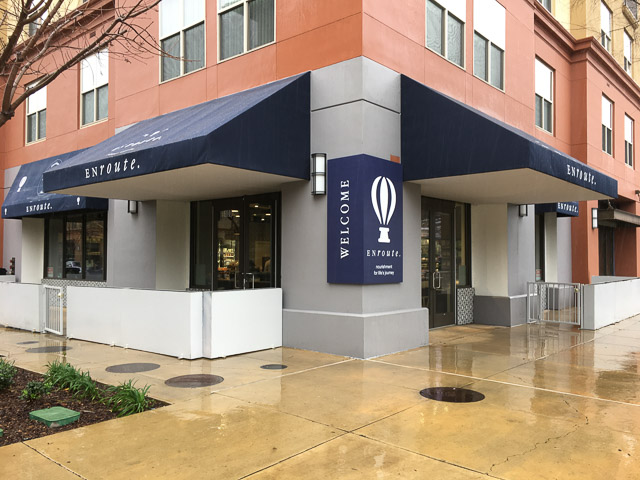 7000 Sunne Ln, Walnut Creek
Earlier this month we learned that the gourmet convenience store ENroute Market opened in the Avalon apartment complex near the Pleasant Hill BART station in Walnut Creek and recently I stopped by for a closer look. To say ENroute Market is a "convenience" store is like saying Bergdorf Goodman is just a department store. Yes, ENroute Market is a convenience store in the sense that you can find most anything found in convenience stores elsewhere, but the quality of goods seen here is unparalleled, especially considering the location. They carry everything from snacks, grab-n-go breakfast and lunch items, drinks, gifts, condiments and more. In the mood for pizza? They can heat up a gourmet frozen pie in two minutes with their Turbo Chef oven! How about kombucha? Two recent flavors on tap are grapefruit sage and pomegranate. They even carry Marvis toothpaste, toilet paper and other sundries.
The breakfast and lunch meals are made fresh daily by former Google chef Charlie Ayers, with leftover food donated to the Monument Crisis Center and UC Berkeley food pantry. I tried the pork bowl with quinoa which was delicious. They also carry baked goods from Emeryville-based Starter Bakery. The kouign-amann (see photo after the jump) was great. The bread is from Oakland-based Firebrand. Although not cheap, they do carry bacon bread which tasted SO good. For drinks, in addition to dark roast drip coffee, craft soda and juices they also offer craft beer, clever wine recommendations based on destinations such as "poolside", "date night", "girls' night" and more.
What sets ENroute Market apart is the quality and distinctness of items carried. The owner has personally tried every one of the 700 stocked items and just by browsing around for a few minutes it's clear they really care about everything they carry. Items like Torra caviar chips, Malvi marshmallow confections, Humphrey Slocombe Secret Breakfast ice cream, Snozzberry craft soda (available from the soda machine). I could go on and on but check out the photos after the jump to see what I mean. This place is amazing; you should definitely check it out when you have a chance!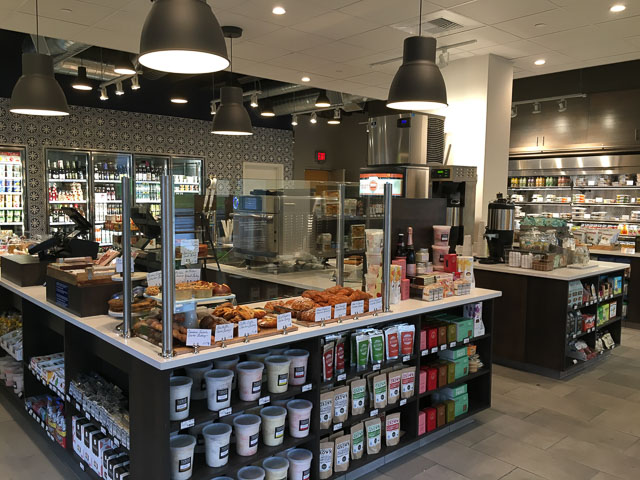 Plenty more photos of the inside after the jump…